Get Real! The Myth of the Authentic Self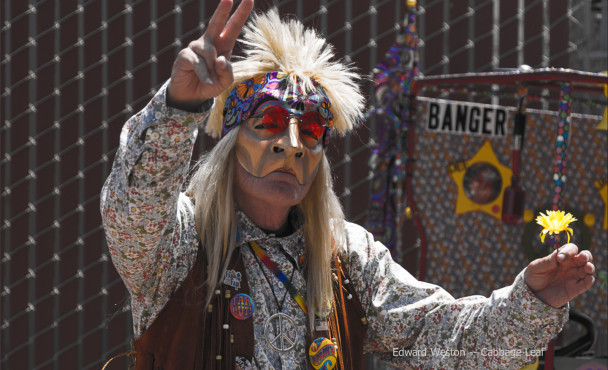 Lera Lynn, whose slow raspy voice evokes an undeniable sense of sorrow, sings, Lately I'm not feeling like myself/when I look into the glass I see someone else/I hardly recognize this face I wear/when I stare into her eyes I see no one there. The emptiness of the song's lyrics represents today's lack of Authenticity that many people are confronting. Listening to the song I was reminded of a Gestalt therapy workshop I attended in 1977. Irv Polster was working with a group member who was trying to come to terms with her life. She felt lost, no longer able to identify with her current situation, no longer able to recognize herself in the mirror. She cried out, "I'm not myself." We were all listening intently, some nodding in empathy while others were identifying through their own personal struggles. The exchange was emotionally consuming, when out of the blue Irv says, "what do you mean you're not yourself, who else can you be?" And with that, the tension was broken and we all exhaled into laughter. It was like being pulled from the edge of a whirlpool back into steadier seas, and it suddenly seemed absurd to think we can be anyone other than who we are. Today, when I see the term "Authentic Self" being bandied about as a high water marker of personality development I'm reminded of Irv's cheeky comment and the haunting lyrics of Lera Lynn's song and I think to myself that there is no Authentic Self, just the Self you are right now.
The problem with the term "Authentic Self" is that it sounds like an end product, something to achieve in order to be fully actualized; a fixed state. That's nonsense, of course, since we are never fully actualized. There is no absolute when it comes to human development. The development of an Authentic Self is a growth process; we are always becoming who we are and are therefore never fully authentic. It's a direction, not a destination. Destination equations are limited and restricting, they reduce personal development to an event marker that goes against the grain of progressive self-improvement.
Back in the 70's when I was training with Irv, the Authentic Self was called "self-awareness". The New Age version of self-awareness makes it sound like modern-day gurus and social media marketers are taking advantage of the opportunity to make something old seem new and interesting. To me, it sounds more like a repackaged sales job than anything else. From the ancient words of Socrates, Know thyself, to the immortal words of Hamlet, To thine own self be true, and to all the philosophers and orators in between, authenticity is a developmental journey much like the maturation process. We don't find our Authentic Self like some proverbial pot of gold at the end of the rainbow; rather authenticity is a never-ending journey of self-discovery. It's a conversation with life. You take from everything around you, you process, you reorganize, and you redistribute it back to the world for others to take or leave as they please.
If it's true that we learn from our mistakes, then making mistakes is how we become more authentic. Paradoxically, we have to be less of our authentic self in order to become more authentic. Therefore, we are always one step short of being truly authentic even when we think we are at our highest level of authenticity. Caitlyn Jenner is a current example of the how the term Authentic Self can be misapplied. She has lived both a blessed and tortured life. Upon reflection, she says she was never really herself, a statement that no one can argue with. But who was she then? It's not that she wasn't Bruce, or an Olympic champion, or married, divorced, and on a reality series. It's more that she was not comfortable with who she was. Many of us aren't. Now that she has transitioned she feels like she's living a truer life than the one she lived before. She has matured into Caitlyn but she could not have been Caitlyn without being Bruce first. Does that mean that Bruce was not authentic? Was he a phony? Absolutely not. Yes, she's more authentic now in the sense of maturity, but not in the sense of finally becoming her true self. She's finally becoming a more mature version of her former Self. This may seem like mincing words but the distinction between an end result, such as "my authentic self" and the process of maturing, which involves "becoming more authentic" is so important because without it we mistake maturity for being authentic.
The struggle isn't between being inauthentic and being authentic, it's about growing up. Being true to yourself is not easy. Learning how to do that takes time. Learning who you are, what you're doing, how to do it, and how to have integrity about it is what life is all about. It's about crawling before walking, and walking into walls before learning how to walk through doors.   Becoming consciously aware of how we are maturing is honorable, noble and affirming. Trying to find our Authentic Self, on the other hand, is folly that will always leave us just short of being there.
Five Minute Articles For Your ConsiderationAug 31st, 20158 comments
Recent Posts

Categories

Archives

About the Author

Larry Laveman

, LCSW, BCD, is a

Psychotherapist and Author

in

Solana Beach

,

California

. His publications include topics on marriage counseling, supervision, mental health and spirituality. He is the former Chief Clinical Director for Harmonium, Inc., a community based nonprofit organization specializing in children, adolescents and families. You can find contact him via Google +, LinkedIn, or this website's contact page.