Larry was born and raised in New York City. After receiving his MSW from Adelphi University in 1975 he left New York and began to build his professional career. His first job was in Niagara Falls, NY where he was a marriage and family therapist.
Learn more
During the first session Larry identifies the major themes impacting your life and places them in a historical context so you can see how the past and the present operate as one interconnected system.
Learn more
Based on his integration of psychology and spirituality, Larry shows the reader how to achieve higher levels of personal development in Mysticism and Modern Life: Ancient Wisdom for Personal Growth.
Learn more
Learn more about Larry Laveman and his services by contacting him directly through this website.





Learn more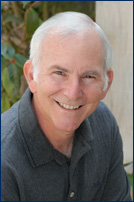 Larry Laveman, LCSW, BCD
June 21st, 2018 — Journal Entry: Today Charles Krauthammer died. It's a sad day for journalism. I will miss his commentary and insight.
I was an admirer of Charles Krauthammer. He was a fair minded, well-spoken and highly intelligent writer and commentator. I periodically saw him on TV while channel surfing the news and commentary of the day. Whenever Krauthammer was on I would linger. He had an awkward look, and always seemed a little uncomfortable in his chair, but his reporting was so good that I would put down my remote and listen.
Click here to read more.
Billy Joel, the great modern-day doo op master, openly talks about how he takes old music and makes it his own. He's not original in his musical abilities, yet everything he does is distinctly Billy Joel. Going from a classically trained pianist to a rock and roller, Joel began creating his own tunes when he got bored playing Mozart and Beethoven. If you listen carefully you can hear the notes from the old 60's song Wipeout in the opening to Angry Young Man. Joel is one of the best-selling singer song-writers of our generation and a good example of how our uniqueness evolves as we differentiate from that which precedes us.
Click here to read more.
I recently had the good fortune of speaking at my daughter's wedding. I wanted my speech to be memorable and personable but I also wanted to keep it real. So I created the five rules of marriage. Trying to distill the rules down to five wasn't easy. It's like the writer Somerset Maugham once said, there are five rules of writing only no one knows what they are. Drawing on all that I know, here are my five rules of marriage.
Click here to read more.