Larry was born and raised in New York City. After receiving his MSW from Adelphi University in 1975 he left New York and began to build his professional career. His first job was in Niagara Falls, NY where he was a marriage and family therapist.
Learn more
During the first session Larry identifies the major themes impacting your life and places them in a historical context so you can see how the past and the present operate as one interconnected system.
Learn more
Based on his integration of psychology and spirituality, Larry shows the reader how to achieve higher levels of personal development in Mysticism and Modern Life: Ancient Wisdom for Personal Growth.
Learn more
Learn more about Larry Laveman and his services by contacting him directly through this website.





Learn more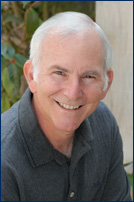 Larry Laveman, LCSW, BCD
I recently had the good fortune of speaking at my daughter's wedding. I wanted my speech to be memorable and personable but I also wanted to keep it real. So I created the five rules of marriage. Trying to distill the rules down to five wasn't easy. It's like the writer Somerset Maugham once said, there are five rules of writing only no one knows what they are. Drawing on all that I know, here are my five rules of marriage.
Click here to read more.
There is light and darkness in the world. On October 1st, in one senseless act of terrorism, darkness descended upon Las Vegas. Hours later Tom Petty, a rock and roll troubadour for the past 40 years, died when his heart gave out. One of his most famous refrains comes from his hit I Won't Back Down; You can stand me up at the gates of hell/But I won't back down. We should not back down either.
Click here to read more.
Spirituality exists far beneath the ordinary reaches of our senses; you have to go deep to get to it. It is in constant communication with the surface above, yet it can often feel like a distant and unique world all its own. To be spiritual is to be aware of how the surface level and its deeper counterpart mingle in meaningful ways that connect us to something greater than ourselves. In that regard, our spiritual ancestors are more than just our lineage.
Click here to read more.